1099-G/1099-INTs are now available.
To look up your Form 1099-G/1099-INT online, you'll need the following information from your most recently filed Virginia tax return:
Your adjusted gross income (Line 1)

If you filed a part-year return, add together the amounts from both columns, Line 1.

The tax year of your return
Your Social Security number (If you filed jointly, you'll also need your spouse's SSN).
Understanding your Form 1099-G/1099-INT
Your Form 1099-G reflects any refund or overpayment credit you received from us last year (Box 1). If you itemized deductions last year, you may need to report these amounts as income on your federal income tax return.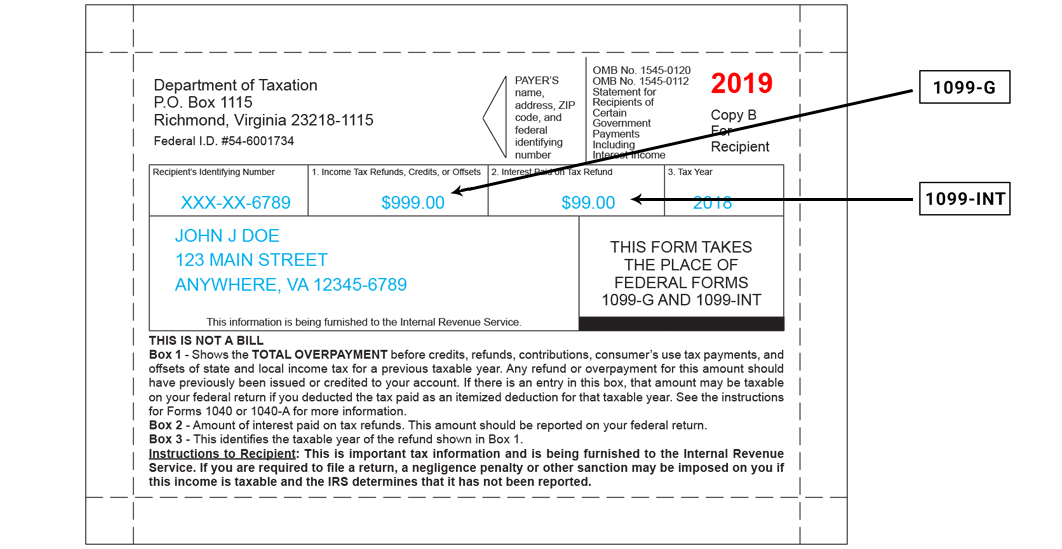 Visit Form 1099-G/1099-INT for more information.